About Favelatour.org
favelatour.org (and FAVELA ADVENTURES) was the brainchild of Dj Zezinho and a friend from Canada. After seeing so many people come into the community on tours but not really get the experience they wanted. And after many e-mails from people wanting to come for a visit, Zezinho decided that he would offer the experiences to those who were interested, but he wanted his "Tours" or visits to be "different". He wanted people to really understand what favela communities are all about.
Zezinho is receiving help from a Canadian partner who wanted to see the residents take control of their neighborhood. Yvonne a resident of Toronto, thought that who better to give tours of Rocinha, than the residents themselves. Yvonne has spent time in Rocinha and has volunteered for many non profits that exist in the community. She is studying for her masters in Anthropology, specializing in Latin America.
"I saw these other companies who I felt were taking advantage of the community by making a lot of money, but putting little or nothing back into the favela. Why can't the money stay in the favela?" Yvonne is also helping with the design of the content you read here in this site. Having stayed in Rocinha for four months with Zezinho's family and friends, she thought this type of work was perfect for Zezinho and other residents.
After taking one of Zezinho's tours, she offered to help him to become a catalyst for his community. He is well known and liked by everybody and is an ambassador for Rocinha. One of the agreements he made with Yvonne was that he wanted to create employment opportunities not only for himself, but other talented people in the favela.
In early 2008, Zezinho put a few ads on the internet with great response. People loved his attitude and love of his home. It also was important to the visitors that they be guided through the favela by somebody who was born and raised and there. And somebody who could show them all they wanted to see.
The majority of the other tours are given by people who do not reside in the community. Favelatour.org and FAVELA ADVENTURES wanted to be different and offer "authenticity" to their experiences, The first was to change the wording from "Tour" to "Visit". "I want people to leave Rocinha knowing something about it that they can then help educate others about the truths they saw here." "Rocinha is so much more than drugs and violence like the news says."
"Tours" were seen as a word that implied that people came into the neighborhood in jeeps or vans, walked a bit, took lots of fotos but then left with little interaction with the residents. But the word "tour" used in the website url is used because this is what people are used to and recognize. We want you to be able to find us on the internet. But the experiences you will receive are far more than some simple tour!

Zezinho's goal was to have people really get to "know" Rocinha by visiting his home, neighbors homes and friends in the community. Going to a bar or restaurant and talking with residents along the way. "I want to show the outside world that we are just like them, we may have less money, but we have hopes and dreams for our families too" says Zezinho.
The idea of the company is to offer different types of visits depending on what people want to do and how long they want to stay. The regular visits will range anywhere from 3-6+ hours and can include Samba or Funk party attendance if the guests want this. Personalized or custom visits will vary according to what the guests want and will have no time limit.
Zezinho's visits includes stopping at 22+ important points of interest, several roof views, eating at a restaurant…and much more. For those who want to see a samba show or go to a funk party, these are also part of the visits as well.
Visits also cater to students doing research about these communities. The visit you receive as a student will differ, in that the tour will be catered to your specific area of study ie: architecture, anthropology, sociology etc. Meetings will be set up with the proper people in the favela to aid in your research project.
For more information please contact us at: info@favelatour.org.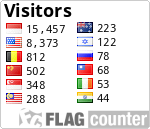 We are proud members of Pack for a Purpose, an initiative that allows travelers like you to make a lasting impact in the community at your travel destination. If you save just a few kilos of space in your suitcase and bring supplies for area schools or medical clinics in need, you'll make a priceless impact in the lives of our local children and families. Please click here to see what supplies are needed for our project/projects. Check out the good work they are doing at their website:http://www.packforapurpose.org.