MISSION
favelatour.org and FAVELA ADVENTURES strives to empower the people of Rocinha by giving them the opportunity to run, organize and make the tours themselves. These residents who have created this company all reside in the favela and the income made from these tours is put directly back into the community. In the future the hope is to use a percentage of the funds earned to build a community center for the arts and leisure programs that exist in the favela. This in turn enables the guides in Rocinha to think and act as changemakers.
VISION
favelatour.org and FAVELA ADVENTURES envisions a world where favela residents have the opportunity to show their world and experience to those who come for a visit. With these exchanges this will help to break down barriers of discrimination and prejudice which is common against these communities in Brazil.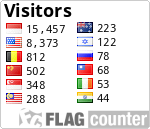 We are proud members of Pack for a Purpose, an initiative that allows travelers like you to make a lasting impact in the community at your travel destination. If you save just a few kilos of space in your suitcase and bring supplies for area schools or medical clinics in need, you'll make a priceless impact in the lives of our local children and families. Please click here to see what supplies are needed for our project/projects. Check out the good work they are doing at their website:http://www.packforapurpose.org.