Zezinho Favela Rocinha Visits/Tours
FAVELA ADVENTURES is about Socially Responsible Tourism. We are the ONLY "Favela Tour" company 100% owned and operated by residents of the favela. Zezinho's and his fellow guides expedition takes you deep into the culture of the favela of Rocinha. Born and raised in Rocinha, Zezinho can give you every detail about how favela society operates, the origins of favelas and the history of Rocinha. While the visit is educational, there are also stops along the way that expose culture, art and sport that the residents partake in. You are coming for a VISIT, not a normal "tour". When you leave you will have a totally different perspective of these areas and you will be able to educate others of the truth about favelas, specifically Rocinha.
The goal of these visits says Zezinho, is to first employ residents of this community and "social inclusion and breaking down barriers of discrimination". By showing his day to day life in the shantytown, one realizes that there is not much difference between people. Economics is the only thing that seperates people in the favelas. The community thrives on activity, ingenuity, and commerce. Rocinha is a city (of 250.000 people) within a city.
The people of Rocinha welcome you to their community. There are 22 or more points of interest in Rocinha that Zezinho will take you to. This experience is long so please wear comfortable shoes. There are plenty of restaurants of different types in Rocinha, including two Sushi places. You are coming for a visit to Rocinha, not a normal "tour".
Rocinha, being located in the hills, has several breathtaking views of Sao Conrado and on the other side Gavea, Corcovado, Lagoa, Jockey Club, the beaches of Ipanema and Leblon, and Sugar Loaf. Please bring your camera as you will not want to miss out of the views. Your safety is guaranteed as Zezinho is a well respected resident in the community of Rocinha.
Please read the "TESTIMONIAL" page and what others have experienced in Rocinha with Zezinho and other guides on their tours/visits. GO HERE: http://favelatour.org/forum/testimonials/
What you will LEARN and SEE!
-The origin of favelas and how they came to be
-The history of Rocinha
-Why people settled here in Sao Conrado
-How many people actually live here
-How Rocinha operates
-Utilities and how they are obtained both legally and pirated
-Orgins of people who live here
-What kind of work people do here?
-The commerce that exists here
-The culture, dance, music and sports that exist here
-The Residents Association and Community "government"
-The role of drug traficking and why it exists
-"A lei da favela" and how it works
-Non profits that exist here and what they do
-the role the favelas play in Brazilian society
-The truth about Education and Health Care for Favela residents
and much more…
If after your visit, you are interested in returning to Rocinha for a longer time period or to partake in volunteer opportunities, you can talk further to Zezinho about this. There are many non profits in Rocinha that welcome volunteers.
Because of high demand for these types of social experiences and exchanges, Zezinho has hired two other Rocinha residents to help the organization. Dembore and Vitoria who are Rocinha residents, now are working with Zezinho.
Being a respected resident of Rocinha, Zezinho's tours only support positive activities and organizations in the community. Never has Zezinho had to pay "the powers that be", any fee to operate his business or his tours!
Any questions can be sent to us at: info@favelatour.org
Or CALL US at: 21-98221-5572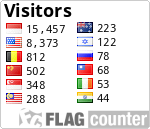 We are proud members of Pack for a Purpose, an initiative that allows travelers like you to make a lasting impact in the community at your travel destination. If you save just a few kilos of space in your suitcase and bring supplies for area schools or medical clinics in need, you'll make a priceless impact in the lives of our local children and families. Please click here to see what supplies are needed for our project/projects. Check out the good work they are doing at their website:http://www.packforapurpose.org.