Booking your visit to Rocinha
*****IMPORTANT: Tours book up quickly. Because of the quality visits we offer, we ONLY give 1 tour/visit a day with a maximum of 8 people per group. If we receive larger groups we will hire 1-2 more guides and provide vans to accomodate the size of you group. At this point our vans can only hold maximum of 15 people. Please contact us the days you have open for a visit. Try to book your tour 2-3 DAYS IN ADVANCE if possible.
Please read all the information below.
How to Book a Tour/Visit with us:
1.) Contact us through email or telephone (21) 98221-5572.
****best times to call are mornings between 8am-9:30am or after 4pm until 12 midnight.
2.) Let us know the exact day and time you and your guests would like to visit
3.) Let us know how many people are in your group
4.) Please let us know which tour/visit you would like to do
5.) Please leave information on WHERE YOU ARE STAYING so we can pick you up and bring you here to Rocinha. Hotel name and address are needed.
We will then:
1.) Respond to your email
2.) Book you in for the day and time you want
3.) Include the number of people who will be coming with you
4.) Take note of the specific visit you and your guests want
**We are in the office before the tours/visits start and after the tours end. So, we have access to internet in the morning and early to late evening to answer questions and book visits.
We like to begin the tours/visits at 10 or 10:30 in the morning, but we can also start the visit later too. The latest we will begin a tour is 2:30 pm.
Depending on where you are staying, we will meet at a designated point along Avenida Atlantica in Copacabana or in Ipanema/Leblon at one of the "Postos" on the beach.
Most our our groups like to meet in front of Posto 9 in Ipanema, because it is very easy to find and a safe neighborhood.
Payment to the guide is made towards the end of the tour, usually when we eat at the bottom of Rocinha. Payment is to be made in Brazilian Reais ONLY, please! We do not accept credit cards.
Any questions can be sent to us at: info@favelatour.org
Or CALL US at: 21-98221-5572
And we have access to Skype, find us at on Skype under the name "faveladorocinha"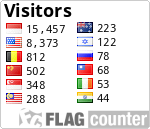 We are proud members of Pack for a Purpose, an initiative that allows travelers like you to make a lasting impact in the community at your travel destination. If you save just a few kilos of space in your suitcase and bring supplies for area schools or medical clinics in need, you'll make a priceless impact in the lives of our local children and families. Please click here to see what supplies are needed for our project/projects. Check out the good work they are doing at their website:http://www.packforapurpose.org.