Rocinha's Guides
All favelatour.org and FAVELA ADVENTURES Guides are residents who were born and raised here in Rocinha and still reside in the favela. Our main purpose is provide visitors with an educational but fun experience while in our community. There is so much to do in Rocinha and it is our goal to show you as much about our culture here in the favela. Please feel free to ask us any questions about our community.
By visiting Rocinha you open up cross cultural exchange and help to break down misconceptions and or myths about favela communities. This aids in a better understanding the class system that exists not only in Rio de Janeiro but in Brazil.
Please read the "TESTIMONIAL" page and what others have experienced in Rocinha with Zezinho and other guides on their tours/visits. GO HERE: http://favelatour.org/forum/testimonials/
We welcome you to our community and thank you for choosing the only tour company that is 100% OWNED AND OPERATED BY FAVELA RESIDENTS.
Our Guides in Rochina
Zezinho
Zezinho was born to Brazilian and American parents in the favela of Rocinha. Zezinho's mother was an American English teacher who met her future husband in Rio while working there. Although born and spending his youth in the favela, there came a time where the family felt is necessary for Zezinho to learn about American culture and to go live in the US. He is proud to say that he is both American and Brazilian who carries both passports. He has lived in many cities in North America, but always came back to his roots in Rocinha. Part of the decision to live in the USA was to make enough money to take care of his fathers medical needs. After hearing of his father's failing health he moved back and forth from California and Brazil looking after his father. After his father's passing in July of 2008, Zezinho decided that he wanted to move back to Rocinha to help the community and be closer to relatives still living in the favela. Since 2004 Zezinho has raised money for non profits in Rocinha and has committed his life to wanting to make a diference in others lives. He has started his own tour company (FAVELA ADVENTURES) which also offers cultural exchange programs. The purpose of his work is to employ people from the favela and expose favela culture to the outside world. Zezinho currently now resides full time in Rocinha. His current project is the Rocinha Media School and SPIN ROCINHA DJ School that is currently in operation. Every Monday through Saturday night from 7:00-10pm are the classes for currently 18 students.
All the DJ classes are FREE for any resident of the favela. For information about the DJ School SPIN ROCINHA go to: Check our page on Facebook under "Spin Rocinha".
He and his friend and business partner, Yvonne Pearson, from Canada, are the founders of favelatour.org and FAVELA ADVENTURES. He began officially giving tours 6 years ago but music and Dj'ing kept him busy and took most of his time. After returning to Rocinha in 2008, he wanted to give back something to the community. He began giving tours again and many people told him that he needed to focus on this as there was so much positive response to his unique tours. After much thought, Zezinho wanted to do this, but only if it could include other residents. The goal of Zezinho's visits is the education and personal interaction between visitor and residents of the community.
Zezinho's other interests are Dj'ing, Music, Graffiti, Art, Skating, Jiu Jitsu, and helping others achieve their goals. Zezinho's goal is to to give people an authentic favela experience where all senses are stimulated.
"People who know me, know that, I really love Rocinha and enjoy showing people the positive side of what the favela has to offer. It is easy to see poverty or poorly built houses, but what I love about Rocinha is the spirit of the people"- Zezinho
Dembore Aredes da Silva
Dembore found Zezinho through the Dj School Spin Rocinha 6 months ago after seeing a flyer about the project on the Surf School wall. Born in Minas Gerais 24 years ago, he arrived in Rio in March of 2012. He lives in Rocinha with his girlfriend Gracie who is heavily involved in the theatre program here in the favela. Dembore lived in the United States for 5 years in Newark New Jersey. He is also a dj who has been playing for 7 years. He speaks Portugues, English and Spanish fluently and is a great addition to the Favela Adventures and Spin Rocinha Dj School team. He works as a tour guide and helps out with teaching the students in the Dj School. He also created our Facebook Page "Spin Rocinha", where you can see photos and video clips of our students practicing and playing. When hes not giving tours or dj'ing he loves to surf, BMX ride in the country and play with his silly cat "Caramelo". For tours in SPANISH/ESPANHOL please contact:
Dembore Aredes da Silva at:dembore1@hotmail.com
or call him at: 21-97900-6845.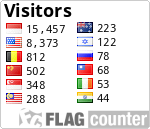 Any questions can be sent to us at: info@favelatour.org.
Or CALL US at: 21-98221-5572

We are proud members of Pack for a Purpose, an initiative that allows travelers like you to make a lasting impact in the community at your travel destination. If you save just a few kilos of space in your suitcase and bring supplies for area schools or medical clinics in need, you'll make a priceless impact in the lives of our local children and families. Please click here to see what supplies are needed for our project/projects. Check out the good work they are doing at their website:http://www.packforapurpose.org.