Types of Rocinha Visits
Please make a note as to which experience you are interested. All visits consist of walking through the community at a leisurely pace. There will be plenty of time to rest, stop for a snack, drink or use restroom facilities. Some of the visits include eating at a restaurant. We are not clockwatchers and enjoy what we do. So, when you book a tour, expect that the tour may end up longer. If you have restrictions on time, please let us know in advance.
To see what others have experienced on their visits to Rocinha, please go to the top of the page and click on "FORUM" and proceed to the TESTIMONIAL page. GO HERE: http://favelatour.org/forum/testimonials/. Read what others have experienced in their visits to the community.
Please note: If the tour says 4+ hours, this means that your visit will be a MINIMUM of 4 hours, but will most likely end up being longer. We do not clock watch, so please be aware if you have time restrictions.****Price for tours includes transport to and from the favela, roof view and guide only!****
1.) Rocinha Visit 4+ hours
- a glimpse into the life of those who live in Rocinha. This visit for those who do not have the time for the extended visits. 65 reais
2.) Rocinha Visit 6+ hours
- this includes 22+ points of interest, different views of the community, visit to Zezinho's house and our NGO Dj School Spin Rocinha, eating in Rocinha, and much more. This visit is our most popular! 75 reais
3.) Rocinha Visit 6+ hours + Party
- this visit is the same as #2 but also includes a Baile Funk party. Sunday nights the Funk party starts at 12 midnight until 3am or depending on the party could end at 6am.100 reais*
4.) Funk Party ONLY
- Sunday nights here in the Favela at Teraco da Gavea, we have a Funk party. Party starts at 12 midnight until 3am or until as early as 6am. Cost is 50 reais each person, minimum 2 persons. For Funk Parties please contact:
Dembore Aredes da Silva at:dembore1@hotmail.com
or call him at: 21-97900-6845.
5.) Paintball in the Favela
- Yes, if you want to have the experience of playing paintball in the favela of Rocinha, now you can. This is great for groups of a minimum of 12 and maximum of 20 people as this is what is recomended. Please come with old heavy jacket and pants. Absolutely NO Sandals or Flip Flops! The paintball game is 2 hours, included in this is transport to and from the paintball field, gun, air compressor and 100 balls. Cost is: 60 reais each person For more information contact: Dembore Aredes da Silva at:dembore1@hotmail.com or call him at: 21-97900-6845
6.) Paintball in the Favela & Tour
- You will get a complete visit of the favela starting at the top and descending slowly on foot until you arrive at the paintball field. The paintball is a 2 hours game. Cost is: 85 reais..this visit will be aprox 6-7 hours….contact:
Dembore Aredes da Silva at:dembore1@hotmail.com
or call him at: 21-97900-6845.
7.) Football Visit
- This is a cultural exchange visit that includes playing a football game. The tour is started at the top of the favela, slowly walking through the community, but includes a friendly football game against the locals. A minimum of 10 people is needed for the group tour. Cost for Tour + Game is: 80 reais each person. Contact Zezinho at:info@favelatour.org or call him at: 21-98221-5572
8.) Football Visit, Tour and BBQ (Churrasco)
- This tour starts at the top of the favela where we play a game of football with the locals for about 1 hour, after we have a BBQ with the team or a designated rooftop (this depends on the weather), after we conclude the tour walking through the favela. We can accommodate large group as we have access to 6 guides, all from the community that can facilitate this tour. The tour is about 6-7 hours in length. Minimum of 10 people. Cost for tour, BBQ, and tour is 90 reais each person. For large groups, discounts are available. Contact Zezinho at:info@favelatour.org or call him at: 21-98221-5572
9.) Customized Visit
- for those who want their own specific tour of the area. This tour is great for students (Anthropology, Sociology or Latin American studies majors) or those who want a deeper understanding or history of favelas and Rocinha. Or just those who want unlimited time spent in the community. Appointments with specific people in the favela will be set up to help with students with their research projects. There is no time limit on this tour and can be several days if needed. To be eligible for this tour you will need to show current Student ID. For detailed information about customized visits, please contact Zezinho at:info@favelatour.org 150reais*
****Price for tours includes transport to and from the favela, roof view and guide only!****
Link to video that shows a little bit about the restaurants in Rocinha.
IMPORTANT: A word about the tours, there is a listed approximate time for each visit, out of the respect for guests to Rio. We all know that travelers love to see different sites in the countries they visit. So, we have put down times. Every now and then, we get a group that really loves their time spent in Rocinha and they want to stay longer to hang out, drink, party, meet people. We are very open to this and if you are a guest who has free time to hang out longer, there is no problem and we do not charge extra for this!
ATTENTION Filmakers, Reporters etc..
If you have interest to film or report about the community, please email us with a proposal in regards to what you would like to cover in your project! please contact Zezinho at:info@favelatour.org
or 21-98221-5572
In regards to our NGO Spin Rocinha Dj School, contact: Dembore Aredes da Silva at:dembore1@hotmail.com or call him at: 21-97900-6845
*Baile Funk Parties are held every Sunday night starting at 12 midnight at Terraco da Gavea, in Rocinha, you will be escorted to and from the party. Bring your camera! Sometimes there are also Samba or Pagode shows on Sundays. Often times there are other cultural activities going on in the community depending on the time of year. For more information, contact us and we can let you know what activities there are.
**Please contact Zezinho for more information.
More info about the Samba School here:
http://www.academicosdarocinha.com.br/
"I had another tour guide with me and we had these three people from Europe who wanted to come visit. We met them at the Samba School and brought them into the community around 2 in the afternoon. These guests had such a great time that at 3 in the morning they still did not want to leave Rocinha!" – Zezinho
Any questions can be sent to us at: info@favelatour.org
Or CALL US at: 21-98221-5572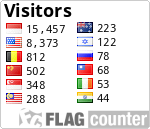 We are proud members of Pack for a Purpose, an initiative that allows travelers like you to make a lasting impact in the community at your travel destination. If you save just a few kilos of space in your suitcase and bring supplies for area schools or medical clinics in need, you'll make a priceless impact in the lives of our local children and families. Please click here to see what supplies are needed for our project/projects. Check out the good work they are doing at their website:http://www.packforapurpose.org.