Welcome to the SPIN ROCINHA DJ SCHOOL.
After 4 years of research, finally we have decided that the SPIN ROCINHA DJ SCHOOL would be a good fit for us here at FAVELA ADVENTURES. As a DJ, I have always dreamed of giving something back to the place I love so much, which is my favela of Rocinha. The passion for music is infectious here and every Brazilian loves a great dance party. It is rare to find schools that teach people how to DJ. There is interest for this kind of program here. We have a hip hop crew here called GBCR "Grupo de Break Consciente da Rocinha" who will work with us on this project. We hope to create the next generation of hip hop DJ's from our programs. But our school will also include other styles of music.
Our plan is not just to have the DJ school but also have classes in citizenship and business. Favela youth are denied so much because of prejudice of where they live. We want to give youth and young adults confidence to be able to push forward and achieve their dreams. By using our courses, which will be free, they can learn to be well prepared when searching for a job or getting that DJ "gig".
Our coordinators from the USA and Canada will arriving in July 2011 to help us begin the first ever SPIN ROCINHA DJ SCHOOL right here in the favela of Rocinha.
For more information you can contact us here at: visitrocinha@gmail.com
or Our new Rocinha Coordinator DEMBORE AREDES DA SILVA at:dembore1@hotmail.com
or call Dembore at: 21-97900-6845
Rocinha Media School presents: SPIN ROCINHA DJ SCHOOL
..look for us on Facebook under "Spin Rocinha"
Classes started AUG 1st. 2011 here in Rocinha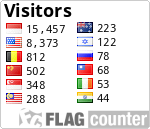 We are proud members of Pack for a Purpose, an initiative that allows travelers like you to make a lasting impact in the community at your travel destination. If you save just a few kilos of space in your suitcase and bring supplies for area schools or medical clinics in need, you'll make a priceless impact in the lives of our local children and families. Please click here to see what supplies are needed for our project/projects. Check out the good work they are doing at their website:http://www.packforapurpose.org.